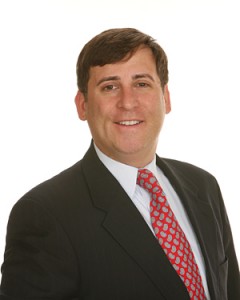 The Mitchell Law Group concentrates on civil litigation in State and Federal courts. Our firm represents businesses and individuals in commercial litigation and plaintiff's cases. The founding Member, Tom Mitchell, has a Master of Tax Law degree (LL.M) from Georgetown University Law Center and is licensed to practice in both Georgia and Michigan.
Mr. Mitchell formerly worked for a large Atlanta civil litigation law firm. As a litigation attorney, Mr. Mitchell has achieved an outstanding record of success in highly-sophisticated litigation and tax matters. This success is the result of hard work and a common sense approach to handling client matters.
In addition, Mr. Mitchell formally worked with a specially appointed Assistant Attorney General in the State of Georgia. In this capacity, Mr. Mitchell handled civil litigation and administrative law proceedings on behalf of the State of Georgia and its licensing agencies.
The majority of cases the firm undertakes come from referrals from existing and former clients, as well as large law firms that are unable to prosecute cases for clients due to conflicts of interest. These peer referrals, as well as our record of success, speak volumes about the firm's integrity and Mr. Mitchell's ability to get results in a cost-effective manner.
The Mitchell Law Group will aggressively advocate on your behalf and promptly bring your case to disposition. Our approach to litigation is simple: we keep our adversaries on the defense by knowing more about the facts and law surrounding our client's case. In addition, we take a common sense approach to case management.
The firm offers flexibility in the structuring of fees. We handle cases on a contingent, hybrid or hourly rate basis. We will work with you to provide aggressive, yet economical solutions to your legal needs. We will evaluate your case with you, chart out the best approach to handling your legal needs, and keep you informed as your case develops.
If you would like to arrange a consultation to learn more about The Mitchell Law Group, please contact us.